Date/Time
07/16/18 - 07/20/18
9:00 am - 3:30 pm

Location
Bowdoin College Tennis Courts
Watson Drive
Brunswick, ME 04011
United States



Junior Camp Daily Program
8:45- 12:15 Strokes & Tactics Game based play that combines stroke execution and tactics. The camp prides itself in making learning tennis fun and easy.
12:15-1:30 Pool and lunch
1:30-3:30 Davis Cup Play Each child is placed on a team for the week
-Each team competes both on and off the court
-Strokes, strategy, managing a match, working with a partner, being part of a team are all learned during Davis Cup Play
June 25 – 29, July 16 – 20, July 23 – 27, Ages 8 to 16.
Cost $285, Register here: Maine Pines Tennis Camp at Bowdoin , Call 729-8433 FMI.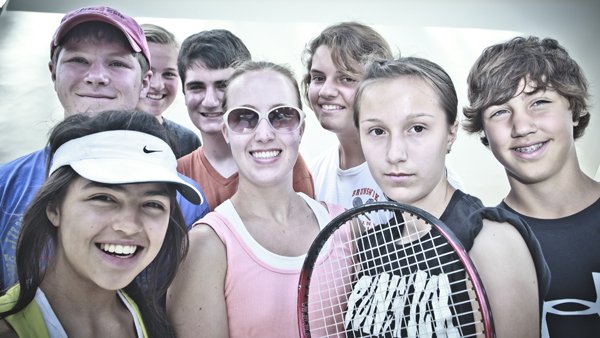 Situated on the beautiful Bowdoin College campus, the camp features:
8 pristine hard courts
An Olympic size swimming pool and high diving board
College players and teaching pros as the teachers/coaches
Davis Cup Competition
Constant individual instruction whilepoint play is occuring.
Former Maine Pines Tennis Campers have gone on to play for Yale, Brown, Harvard, Providence, Bates, Bowdoin, Colby, Bentley, Brandeis, Gettysburg, Hamilton, Endicott, Susquehanna, and Sweetbriar.